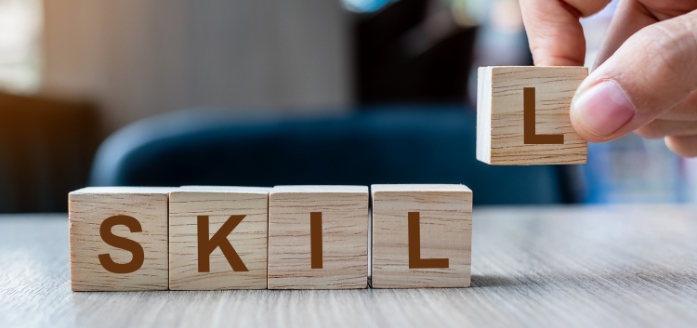 Top Professional Skills You Need To Have
A Professional is an academically intelligent person, has keen interests in their field of success, and is a good human. Professional skills will orient you towards your goal and take you to heights to achieve tremendous success. There are various skills that a recruiter searches for in a person, and you have to master them to survive in today's market world. 
Read it: Books Are The Best Friend: Do You Know Why
Let's go through some of them:
Interpersonal skills
These are the skills that make you socialize with people you are working with. They help you to communicate better to manage things accordingly. You can build relationships with them more profoundly and have a smooth workplace. These skills are required in a professional environment and help you grow your career. 
Flexibility
You have to be flexible around the jobs and broaden your mind. It would be best if you looked from different perspectives to understand people better. Adaptability and adjusting with the companies norms are a must when you want to work in an organization. 
Leadership Qualities
Whatever position you hold, you have to be a leader of your own and others. You will be setting an example for people to follow you and your work ethic. When working in a group, this skill will help you gain a solid position to make people listen. 
Managing time effectively
When you're working in an organization, you will be swamped up with multiple tasks simultaneously. You should be able to prioritize your work without losing your efficiency. You have to complete the work within given deadlines and boost your reputation with it. 
Teamwork
Teamwork is essential when working in a group so that your tasks are achieved and not get delayed. Here, you'll require your interpersonal skills to gel up with people and work with them smoothly. You will be learning something new from people and teaching something new to other people. This will require patience and teamwork not to get frustrated and build a strong team. 
Public speaking
Public speaking is a must because every company requires you to present your idea understandably to everyone. You will be giving presentations and meetings in which you have to be organized and communicate with people effectively. You need to be presentable and articulate the information in a projectable manner. 
Communicating the information
Communication is the key, and you have to be verbal about your ideas to communicate them to your colleagues. You need to draft things concisely and effectively so that people can understand in one go. Using inappropriate format will hamper your work. 
These skills can be improved with explicit practice, and you can make your world with them. All you need to do is brush them following the market, and no one can beat you up to it. Incorporate them in your life to help you to stand out from the world. Your resume will look more professional, and chances of getting hired will increase manifold. Of course, different industries require different skills, but you can always learn and grow with the world.